11 things to do in rainy days in Da Nang
(11 things to do in rainy days in Da Nang) – Traveling to Da Nang in rainy days? "Come on! I'm on holiday", you shout as the rain doesn't stop. Don't let the weather ruin your holiday by following these 11 things to do in rainy days in Da Nang. Enjoy a great coffee, watch a movie or do indoor shopping, visit museums are great things to do on rainy days.
1. Helio- Best Indoor Entertainment Center – 11 things to do in rainy days in Da Nang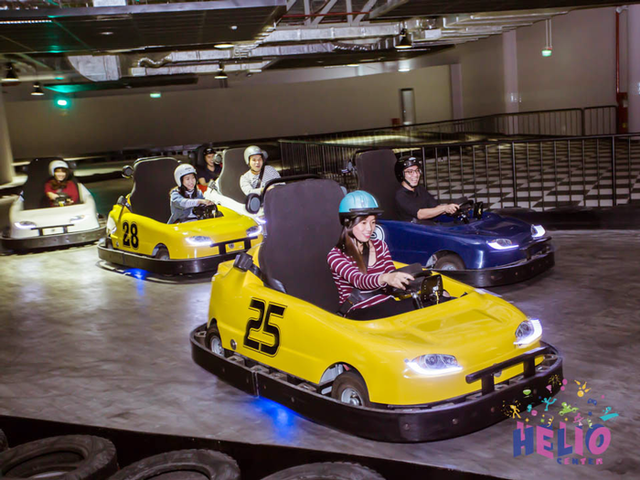 Don't let you sad and let's have fun by going to some indoor entertainment centers to get away from the rain! Helio Center is the first complex multi-service Recreation Center in Da Nang city which is worth your visit. Helio center is the largest entertainment center in Da nang
Designed by the White Hutchinson Leisure and Learning Group from the USA, this new center provides a wide range of exciting entertainment activities to meet the recreational demands of both locals and visitors. This is a good place for family with kids to enjoy the day as the complex's Helio Kids area for children features 42 entertainment areas with numerous indoor and outdoor activities.
In Da Nang has some indoor amusement park, amusement parks such as Big C, Lotte Mart, Co-op Mart or Indochina. Visitors can participate in sports games or light entertainment. At the amusement park also has a dining area, guests can dine right here.
If you travel with kids, read our guide What to do with kids in Da Nang
Certainly visitors will not feel bored while traveling Danang on a rainy day ahead.
2. Da Nang Home Cooking Class – 11 things to do in rainy days in Da Nang
Somebody thought that nothing is more boring than visiting a beach city during the rainy season. But, Da Nang is beyond of our mind. Let's go out of the hotel and any entertainment buildings, join a cooking class at a local house. The cooking class is not only for girls and it's not as difficult as you think! Cooking is fun.
Da Nang home cooking class is a great way to learn how to make your own authentic Vietnamese dishes.  The colorful market is not affected by raining, it's still crowded with many things we can discover. With enthusiastic Katie, we get the full market experience to source our ingredients; sights, smells and the vibrancy of the place, with great tips for market shopping. Sharing many interesting stories with new friends in a local coffee shop is such a wonderful moment that we get under wet weather. After a coffee time, we visit the local house who Katie and her sister will teach and show us how to cook traditional Vietnamese meal. The cooking is so fun. Katie is our true local buddy to patiently give us detailed steps, then we cook completely hands-on by ourselves. We seem to forget the boring weather and enjoy every minute at Katie's house like our home- So warm and fun.
Sign up today Da Nang Home Cooking Class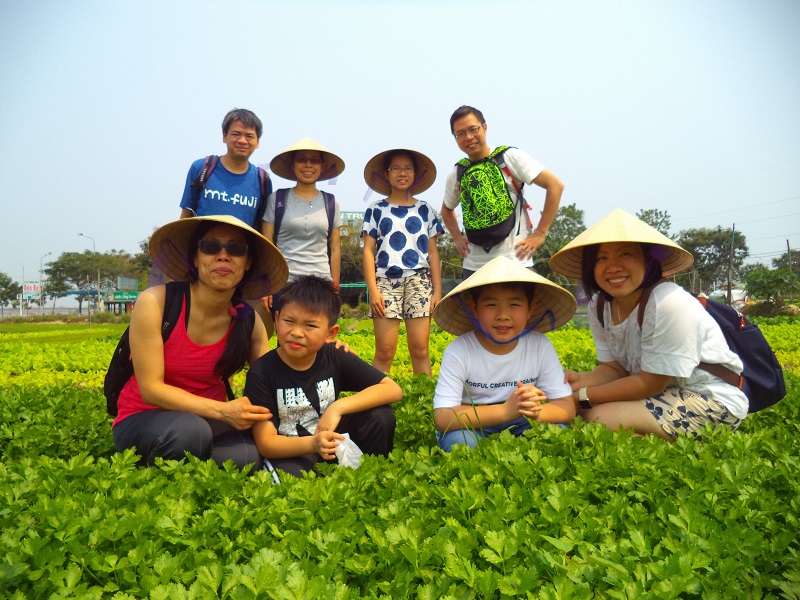 3. Go shopping – 11 things to do in rainy days in Da Nang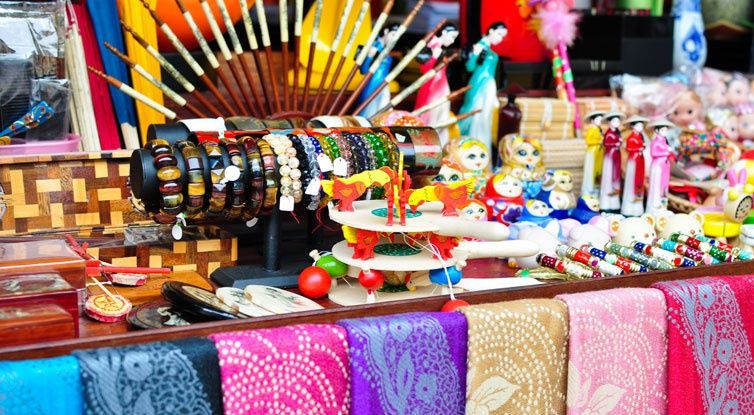 Not so big like Ho Chi Minh city or Hanoi, but Da Nang does offer some shopping malls like Vincom, Parkson, Indochina. Also, Big C or Lotte Mart are great choices. Go shopping in these places is much more comfortable than in local markets under the rain of course. Go and find the stuff you like. You won't feel tired of bargaining like in markets since products in these malls are fixed-price with normally good quality and famous brands.
Don't forget to visit Han Market to buy some gift for your friends. Here is a shopping guide in Han Market Da Nang
5. "Xich Lo" around the town – 11 things to do in rainy days in Da Nang
Getting round Da Nang by xich lo in rainy days are perfect opportunity to feel the local life. You can see the cities from different angles and encourage Vietnamese Xich Lo to remain as a true cultural icon.
Touring with Xich Lo in the city is very interesting for Westerners, it is slow enough for them to see the city and more importantly, it is safe enough for travelers in the busy traffic of Da Nang.  There are numerous cultural attractions to spend your time in. If that's not your thing, rent a bicycle or hire a cyclo driver and explore the streets and river banks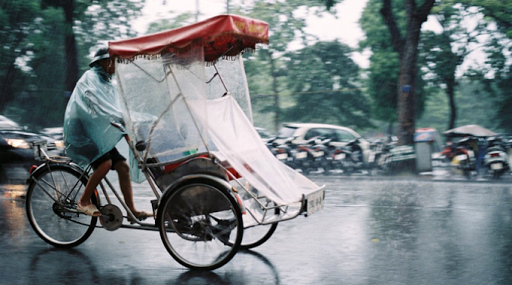 6. Enjoy BBQ food in Da Nang -Best things to do on rainy days in Da Nang – 11 things to do in rainy days in Da Nang
BBQ food is the perfect rainy day food for many reasons:
1) It's hot in terms of temperature and taste
2) It's best enjoyed with an equally steaming hot bowl of rice
3) The many ingredients that come with it (pork, beef, seafood, vegetable) make it a super filling meal.
Grill your rain away at these BBQ spots in Da Nang. Your meal comes in several course options with a generous amount of dishes, so bring some friends and make it a group thing. The smokeless grills will cook up perfectly grilled meats but won't leave you smelling like you've been at a BBQ cook out all day.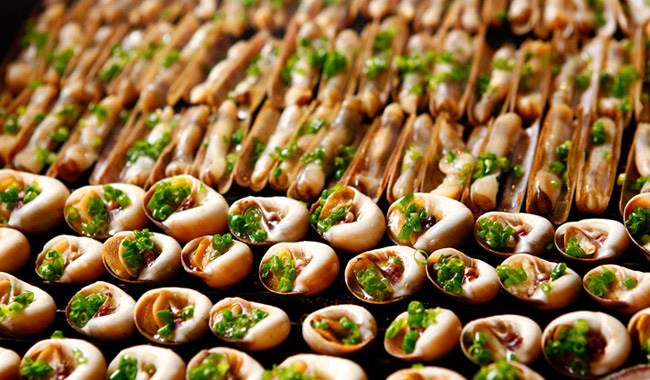 BBQ restaurants in Da Nang – Best things to do on rainy days in Da Nang 
Nhóp Nhép (304 Phan Chu Trinh)
Mọi quán ( 114 Núi Thành)
Zozo quán (26 Lý Thường Kiệt)
Đệ nhất nướng(872 Trần Cao Vân)
Xì Trum quán (97  Hoàng Văn Thụ)
quán Nướng Cay (168 đường 3/2)
Are you looking for cheap and fresh seafood  in Da Nang? Check out Top 10 best seafood restaurants in Da Nang 
7. Get a spa treatment – 11 things to do in rainy days in Da Nang
Probably the most obvious activity on a rainy day, for both men and women. There are so many spas around the Da Nang  offering facials, body scrubs and much more.
Read more top 7 spa in Da Nang
8. Watch movie – 11 things to do in rainy days in Da Nang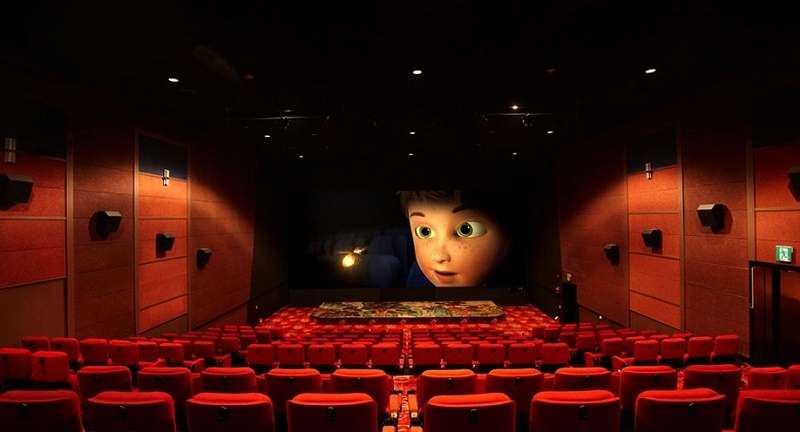 Why not movies in rainy days? I'm sure you can't feel the rain outside anymore while you are busy watching films 😉 Da Nang has a few nice movie theater like CGV inside Big C, Lotte Mart, Vincom,…Don't forget to buy some popcorns and drink 😉
9. Watch rain from cafe shop – 11 things to do in rainy days in Da Nang
It very much seems like a romantic thing to do on rainy days. Sipping hot coffee in a beautiful coffee shop or a nice space bar while watching the streets of Da Nang in the rain is really romantic and fun. Otherwise, bring a book with you and indulge yourself with a hot cup of coffee or chocolate in the coffee shop. Check out Where to drink coffee in Da Nang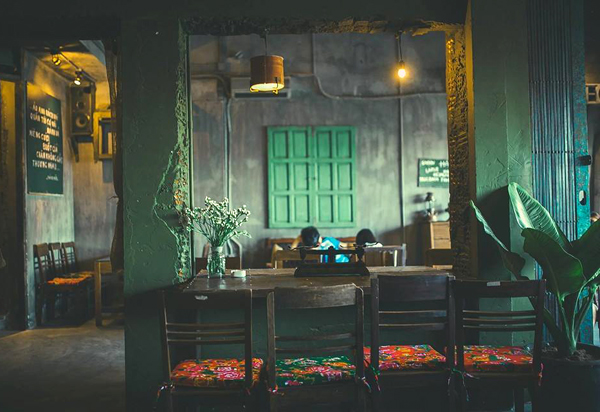 Here are some Da Nang local cafe with best views
Memory Lounge (số 7 Bạch Đằng)
cafe Cộng (96 Bạch Đằng)
Cloud  Garden Cafe (72 Lê Mạnh Trinh)
Skybar (level 35,  Novotel – 36 Bạch Đằng)
Patio cafe ( 22 Lê Hồng Phong)
Ly Bang Phuong Cafe (33 Hoàng Văn Thụ)
Papa container (Lô 06- BT6, góc Thanh Tịnh, Tân Trào, phường Hòa Minh, quận Liên Chiểu)
Nia cafe (3/12 Phan Thành Tài)
Rafew cafe (58  Hoàng Văn Thụ)
Đà Nẵng Souvenirs & Cafe (34 Bạch Đằng)
These experiences not only make less bleak rainy day but also leave travelers with unforgettable memories that anymore.
10. Discover museums – 11 things to do in rainy days in Da Nang
Da Nang is a house of 4 museums and some fine art galleries. Discovering them is a good way to know more about Da Nang history and kill your time. Some museums and galleries can be listed:
Museums
a. Da Nang museum: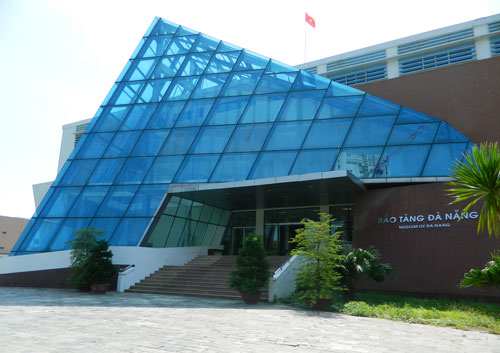 With 2,500 more coal Valuable Documents, Photographs and exhibits about the history and culture of Da Nang and its surrounding area. More than 1,900 originals were collected since Liberation Day in 1975.
Address: 24 Tran Phu Street, Thach Thang Ward, Hai Chau District
Free entrance
Open time: Tuesday to Sunday (closed on Mondays) from 8.00 a.m to 11.30 a.m
& 2 p.m to 4.30 p.m.
b. Cham museum
This is the world biggest collection of Cham's artefacts. Located in the heart of Da Nang, Cham museum is a display of an intensive and diverse collection of Champa sculpture dating from the 7th to the 15th centuries
Address: 22 Thang 9 St., Hai Chau Dis., Da Nang
Entrance ticket: 40.000 VND/person
Open time: 7 a.m – 5:30 p.m
c. Zone 5 Military Museum.
Zone 5 Military Museum is a military museum which covers all Vietnamese resistance to foreign occupation from the Chinese occupation, the First Indochina War with the French, the Vietnam War and the current standoff with China over the Spratly Islands and the Paracel Islands.
Address: 03 Duy Tan St., Da Nang
Open time: 07:30 to 10:30 & 13:30 to 16:30 daily except Monday
Admission is free for Vietnamese and VND 40.000 for non-Vietnamese, plus VND 10.000 to take photos
d. Ho Chi Minh museum
The Ho Chi Minh Museum has 3 display rooms of photographs and articles about the life and career of Ho Chi Minh. It also has a replica of his house in Ha Noi.
Address: 3D Nguyen Van Troi St., Da Nang.
Open time: 7 a.m -11 a.m & 1.30 p.m – 4.30 p.m
Ticket: VND 20.000/person
11. Art galleries – 11 things to do in rainy days in Da Nang
Check out Danang Artists company. It is a nonprofit enterprise that arose from the work of the Steady Footsteps charitable organization. Da Nang Artists Company aims to provide talented, disabled Vietnamese artists with a way to market their artwork to an appreciative international clientele.
 Some art galleries in Da Nang:
Da Nang artists at K63/10 Che Lan Vien in Ngu Hanh Son District
Bach Mai art gallery at 112 Trung Nu Vuong St., Hai Chau Dist., Da Nang.
Art gallery Tran Phu at 176 Tran Phu St., Da Nang.
XQ – traditional hand-embroidered art at 39 – 41 Tran Hung Dao street, Da Nang.
Bach Mai art gallery at 112 Trung Nu Vuong street, Da Nang.
Ganesa gallery at 48 Tran Hung Dao street, Da Nang.
You can find more in Hoi An which is about 30 km away from Da Nang.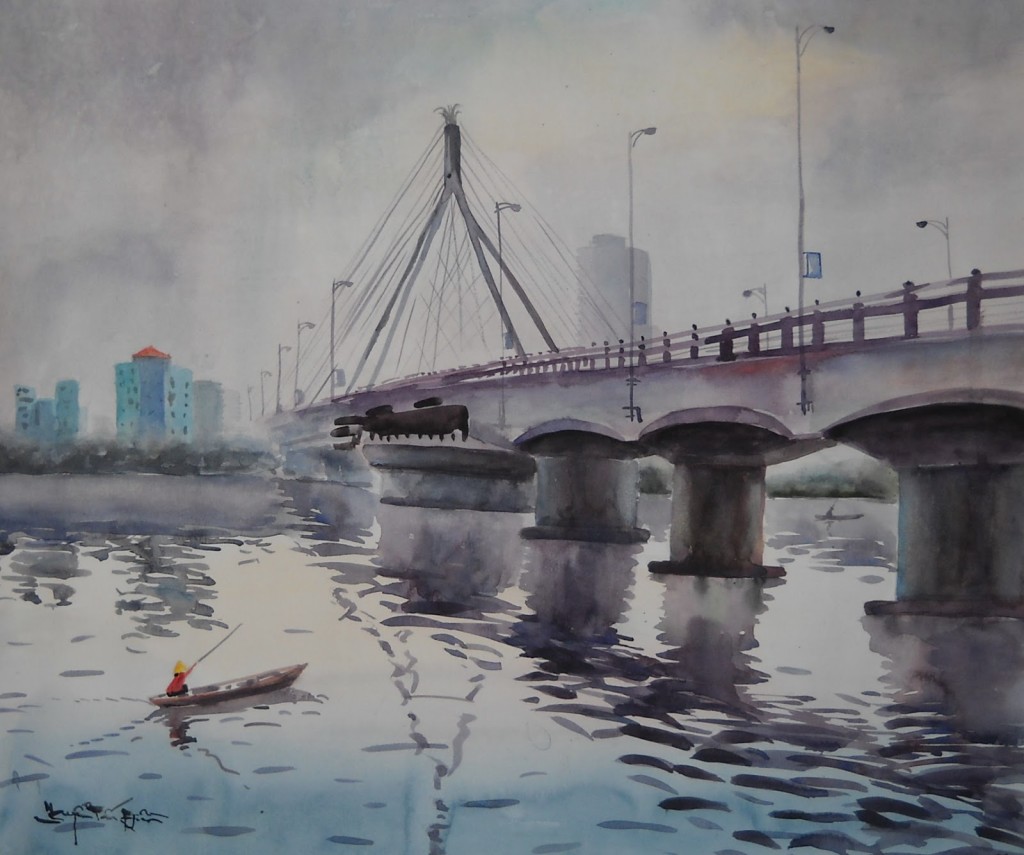 Ok. Go and enjoy yourself!  Don't worry if it rains! Not every day is sunny, but every day can be great! Da Nang Home Cooking class hope that our article Top 8 Things to do in Da Nang will help you have a great time on rainy days. this Don't forget to tell us if you have any ideas to spend your days in the rainy season here better!
How about the beautiful sunny days? Check out Best 24 things to do in Da Nang 
Visiting Da nang without food tour is not a great idea. Our Walking food tour in Da Nang is one of wonderful things to do. You will discover a lot of delicious local food and local life with friendly local guide. We offer a reasonable price for this tour. Let's join us.