Best 9 Da Nang Beaches Not To Miss
Best 9 Da Nang Beaches Not To Miss – Da Nang has some best beaches in Vietnam. Owning nearly 60 km of beaches starting from Hai Van Pass to Non Nuoc Mountain, Da Nang has a unique beauty with miles of stunning beaches, white silken sand, and crystal clear water. Da Nang beach makes it a top reason for any tourists traveling to the center of Vietnam. Here is our top pick for 9 Da Nang Beaches not to miss.
Best 9 Da Nang Beaches Not To Miss
1. Da Nang Beach- My Khe Beach
My Khe Beach is also called China beach. Cross the Han River Bridge, keep straight on Pham Van Dong Street to the east for about 1.5 km and you will reach My Khe Beach. Located just 3 km from the center of Da Nang, the beach is famous for its soft, white sand and warm, calm water, fringed with swaying coconut palms. My Khe. Enjoy a sumptuous dinner at one of the seafood restaurants along the seas when night falls. In particular, My Khe was once chosen by Forbes as 1 of 6 most attractive beaches on the planet. Hence, this is one of the Best 9 Da Nang Beaches Not To Miss 😉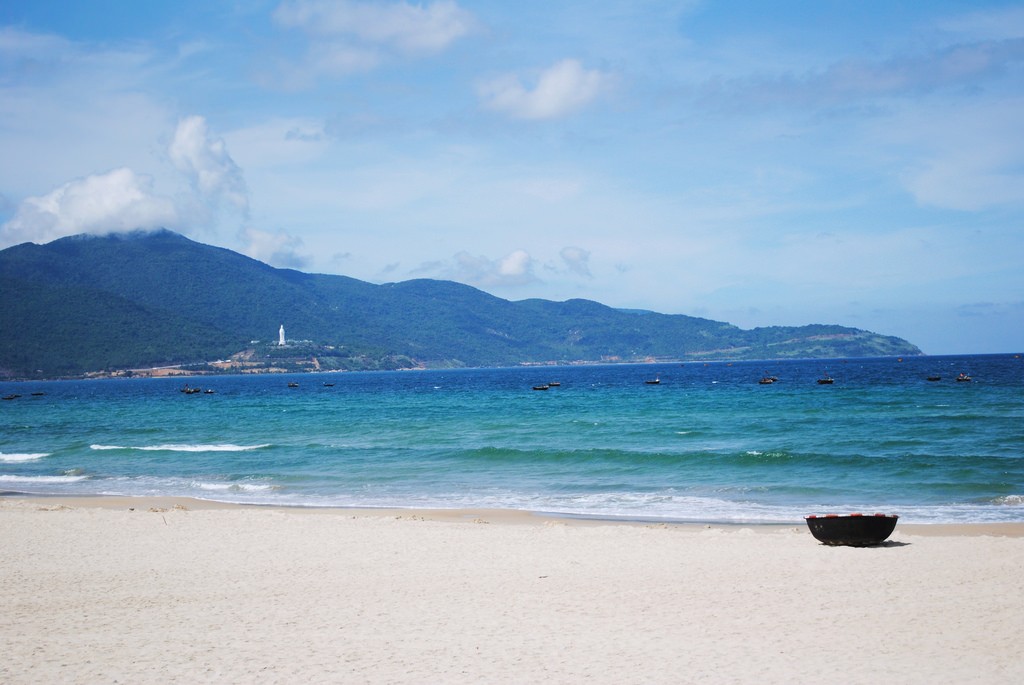 2. Da Nang Beach- Non Nuoc Beach
Lying on a gentle slope at the foot of Ngu Hanh Son Mountain Non Nuoc Beach features tortoise water and nice waves. It is an ideal place for tourists to enjoy the wide open space in front of the sea and take part in watersports like surfing, water ski, volleyball, etc.
Get up early to experience the local life. At 4:30am, rain or shine, everyone is out walking, doing aerobics and swimming. It's an awesome vibe. In the afternoon, around 5pm many locals will ride their bikes to enjoy the strong waves. Beach became very crowded as they gather only at an area rather than spreading out along the long stretch of beach. The crowd somehow made the beach more happening (Best 9 Da Nang Beaches Not To Miss)
3. Da Nang Beach – Bac My An Beach
Located about 7 km to the southeast from Da Nang's center, Bac My An Beach boasts miles of soft white sand and pristine water, making it one of the top tourist attractions of the city.
There are many luxury beach resorts around Bac My An beach: Furama Resort, Lifestyle Resorts, Crowne Plaza Da Nang… . There are five spots that you can check it out: T18 Beach, My Da Dong 2 Beach, My Da Dong 3 Beach, Bac My An Beach and Furama Hotel area.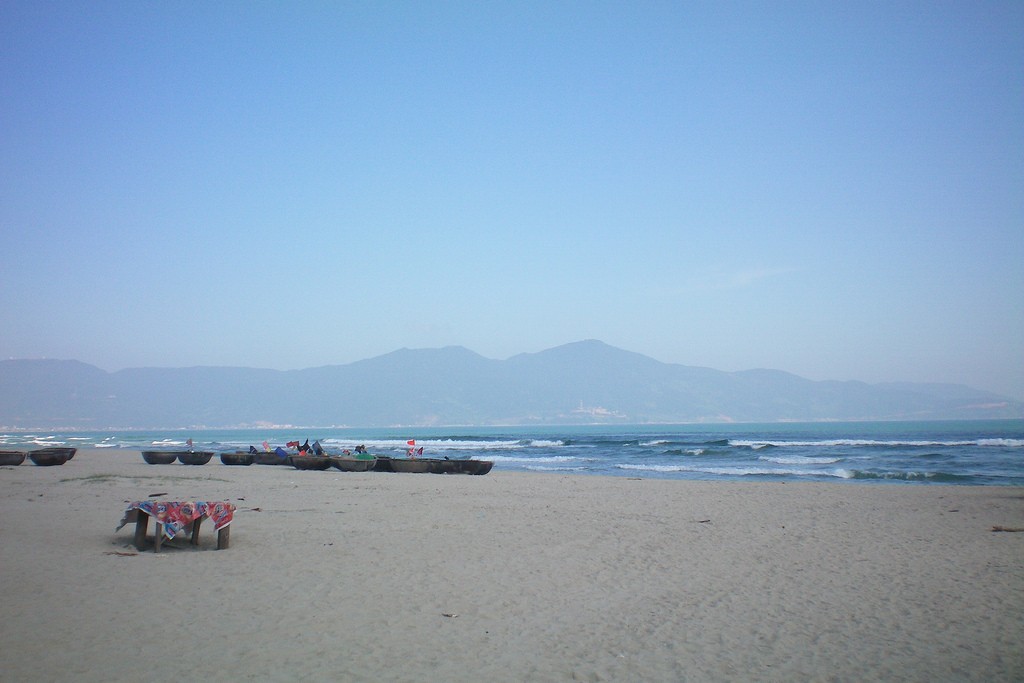 Beside resorts, restaurants, and mini hotels are also formed along the beach with the purpose of meeting the needs of tourists from all over the world. Bac My An beach with its nice beauty and good service is truly a terrific place for locals and visitors to take a rest after so many hard days at work (Best 9 Da Nang Beaches Not To Miss)
4. Da Nang Beach- Nam O Beach
Nam O Beach is situated about 15 km to the north of Da Nang in Lien Chieu District. This beach is best viewed at low tide when a large area of rock and the sandy shoreline is exposed.
The beach lies on a gentle slope at the foot of the mountains, offering magnificent views as well as a wonderful spot for swimming, sunbathing and watersports.
From here, visitors can reach the Son Tra peninsula by road along the mountain or by boat to the west coast, or visit a village of the Co Tu ethnic group in Hoa Vang District's Hoa Bac Commune. You can also have a chance to explore the beauty of traditional products like mats, Cam Le Kho Me cake.
Some of the local seafood restaurants offer a signature dish called: gỏi cá- Nam O raw fish salad. It is a version of Vietnamese sushi. Unlike sashimi of Japan, this fish dish of Da Nang is half-cooked; combined with the dipping sauce, spices, and fresh greens, you can barely taste the rawness. Instead, it leaves a very mild and pleasant mouthfeel. To eat this dish you just need to apply the basic rolling technique (Best 9 Da Nang Beaches Not To Miss)
5. Da Nang Beach- Lang Co Beach
If you're looking for quiet and solitude Lang Co beach could be your best place. Lang Co beach is quite near to Hai Van Pass and Elephant Springs. It is about 70 km south of Hue Imperial City and 30 km north of Da Nang, is a cutting from all north central beaches.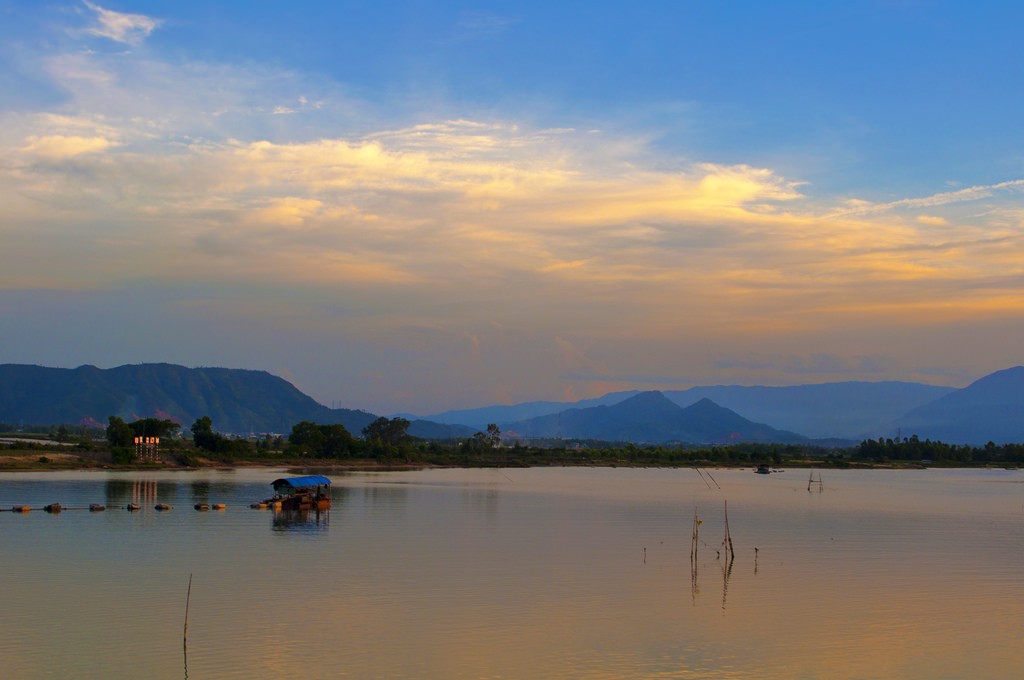 There are many beach resorts in Lang Co like Angsana Lang Co, Banyan Tree Lang Co, Lang Co Beach Resort….Don't forget to try best seafood restaurant in Lang Co beach: Minh Hang Restaurant. It offers a cheap and fresh seafood with a lagoon view. Try the lemon pepper squid or spicy clams with lemongrass (Best 9 Da Nang Beaches Not To Miss)
6. Da Nang Beach- Xuan Thieu Beach
Located in the Xuan Thieu ecological tourist site, Xuan Thieu Beach features white soft sand and tortoise calm water, making it a wonderful spot for any tourists to get a breath of fresh air of the ocean after days of hard work. From here, you can have spectacular views over the gorgeous Son Tra Peninsula as well as the majestic Hai Van Pass (Best 9 Da Nang Beaches Not To Miss)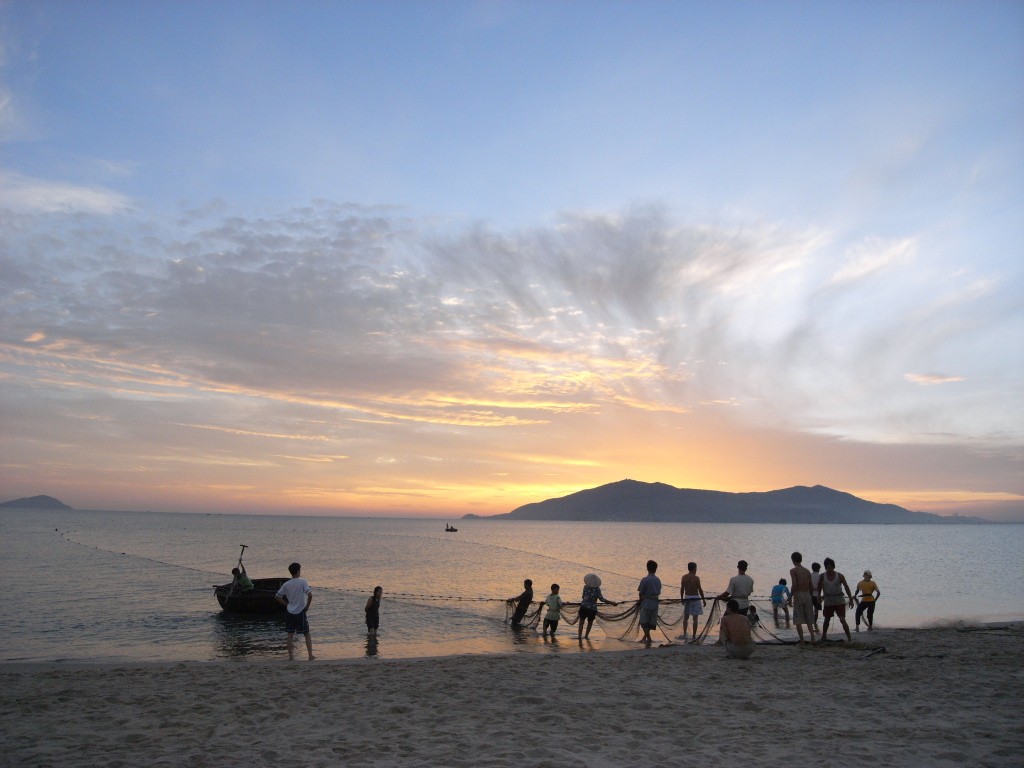 7. Da Nang Beach- Thanh Binh Beach
Unlike any other beaches in Da Nang, Thanh Binh Beach is situated right in the city center, at the end of Ong Ich Khiem Street. The beach is about 1 km long of tranquil water, barely has any big waves or dangerous vortexes. There is a wide range of thrilling water sports such as surfing, boating, canoeing, etc (Best 9 Da Nang Beaches Not To Miss)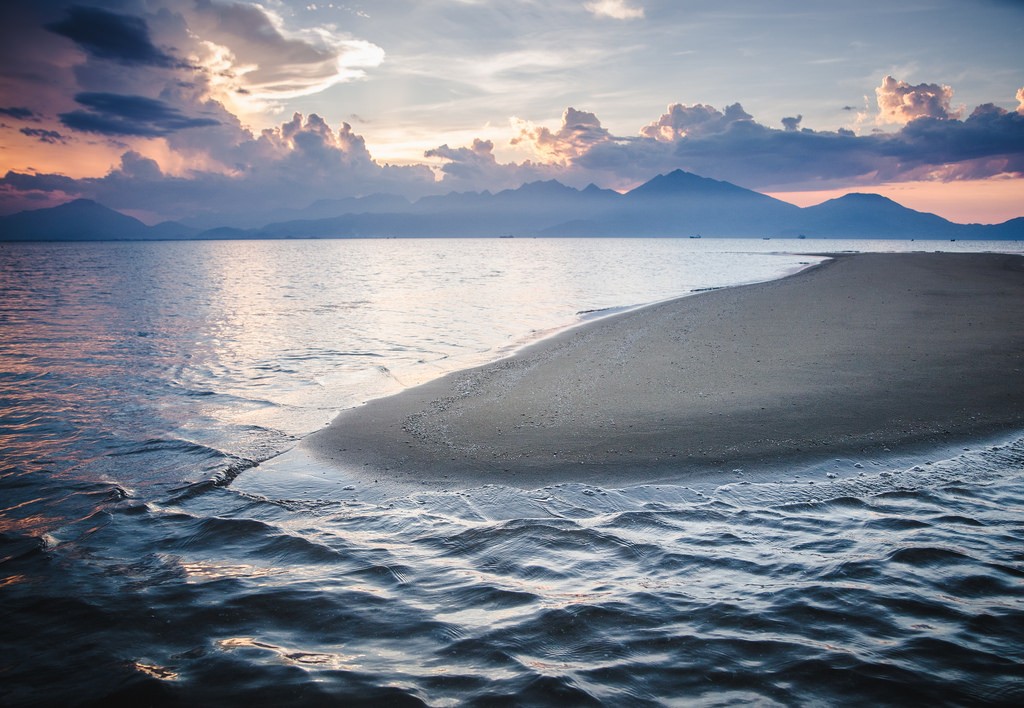 8. Da Nang Beach- Pham Van Dong Park's central beach
Located in the Pham Van Dong Park, the public beach was built at the cost of 12 billion dong. Its shallow water is very suitable for swimming, along with stretches of silken sand, making the beach very attractive to young tourists, especially foreign ones, to sunbath (Best 9 Da Nang Beaches Not To Miss)
9. Da Nang Beach- Son Tra Peninsula beach
From the city center, crossing the Han River Bridge and keeping on for another 8 km, you will reach Son Tra Peninsular. The peninsula is surrounded by miles of stunning beaches like Bai Nam, Bai Rang, Bai But, Bai Tien Sa, Bai Con, Bai Bac, etc. All of these beaches have the same features of pretty steep slope and crystal clear water, offering a variety of outdoor activities, such as fishing, climbing, diving, etc (Best 9 Da Nang Beaches Not To Miss)

Have fun!
Would you like to find a luxurious hotel/resort to stay when enjoying the best beaches in Da Nang? Read this Top 10 luxury escape resorts Da Nang
Things to do in Da Nang? 
If you are looking for things to do in Da Nang while enjoying the best beaches here, why don't you join a cooking class? 😉 A home cooking class will be perfect for those who love Vietnamese cuisine and love to discover Vietnamese culture and lifestyle. Da Nang Home Cooking Class is the right choice for you with many activities: touring a local market, visiting an organic vegetable garden, enjoying great Vietnamese coffee, joining a fun cooking session. See this cooking class here.
2. Da Nang Food Tour by motorbike
Da Nang food tour by motorbike focuses on street food which you would not get if you were just a tourist walking around by yourself. You will discover some hidden Da Nang streets at the back of our tour guides' motorbikes. Our enthusiastic tour guides will show you the best place to eat with Da Nang styles of eating as well as offer many insights to the street food than meets the eyes. See this tour
Do you think Da Nang is very boring at night? Think again. Why not having a food tour around the city, hang out with locals? Da Nang by night is a MUST do activity. You will see the thrilling views while riding on this beautiful roads, enjoy best local food and explore REAL Danang 's life. See this tour!