TOP 10 LOCAL DANANG SEAFOOD RESTAURANTS
TOP 10 LOCAL DANANG SEAFOOD RESTAURANTS
Danang is not only famous for spectacular mountains but also endowed with beautiful beaches. Therefore, it's often chosen as an ideal place to relax and enjoy fresh seafood from nature. The list below is top 10 seafood restaurants that you definitely have to come when visiting Danang.
1. Nam Danh (Nam Đảnh)- Best Da Nang local seafood restaurant
Hidden in a deep valley but it doesn't stop people from coming to this eatery. The menu includes seafood and vegetables including rice, snail rice noodles, grilled sweet snail with citronella, steamed squid with celery, which are made in a simple way to retain the sweetness of the seafood. Most importantly, most of the dishes are offered at the same price – 60 thousand VND which is said to be cheaper than other places. If you are great into the simplicity f street foods, you should not miss this restaurant.
Address: K139/59/38 Tran Quang Khai St, Danang.
Open hour: 10am-4pm
Price: 25 – 100 thousand VND.
Tips: It's a bit hard to find this hidden gem.
2. Be Man –Best Da Nang local seafood restaurant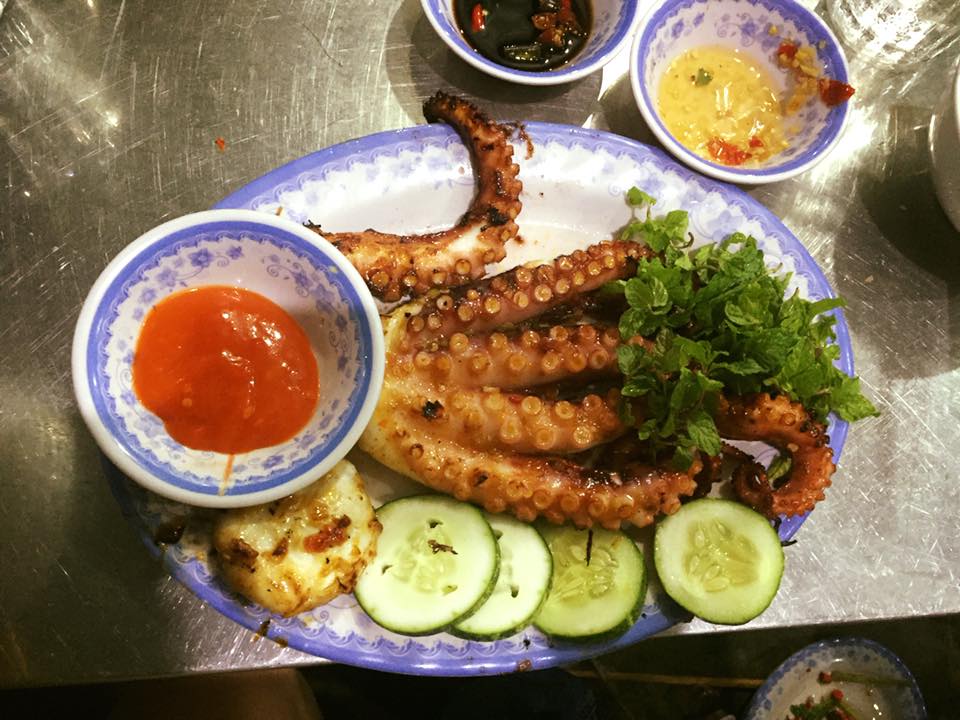 Located on Hoang Sa street – a beautiful coastal path in Danang, Be Man restaurant is a good place to enjoy fresh seafood and admire the landscapes at the same time. The food here is made in a special way that would give them a different flavor from elsewhere. Though this restaurant is always full of people, staff still give tourists a good service.
Address: 14 Hoang Sa, Danang.
Open hour: 9am -11pm.
Price: 60-275 thousand VND.
3. Oyster Restaurant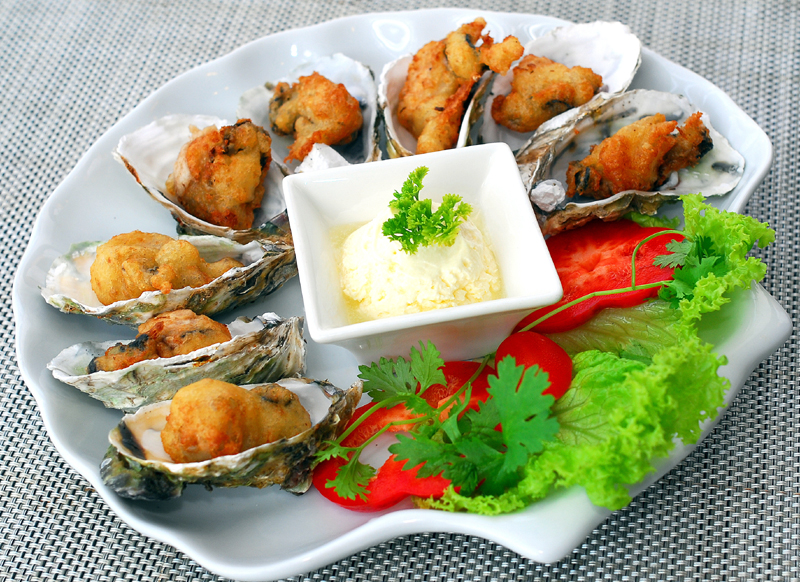 Right from its name, we can know this restaurant specializes in seafood dishes made from oyster such as grilled oyster, oyster soup, so of which are very good for your heath. Moreover, its menu is abundant with a variety of dishes from vegetables. One more special thing is that you can choose by yourself fresh ingredients to ensure the quality of dishes.
Address: 12 Vo Nguyen Giap St, Danang.
Open hour: 4pm -11pm.
Price: 40 – 100 thousand VND.
4. Phong Phu 2 -Best Da Nang local seafood restaurant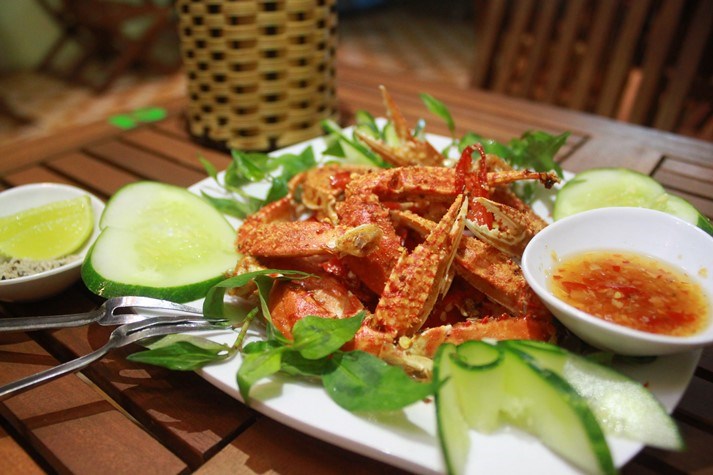 Although it's a little bit far from the city center, people come here to relax and enjoy delicious seafood at the weekend. An advantage of this restaurant is serving a variety of seafood at reasonable price.
Address: 124 Ngo Van So St, Danang.
Open hour: 10am – 11pm.
Price: 100 – 220 thousand VND.
5. Hoa Tu restaurant-Best Da Nang local seafood restaurant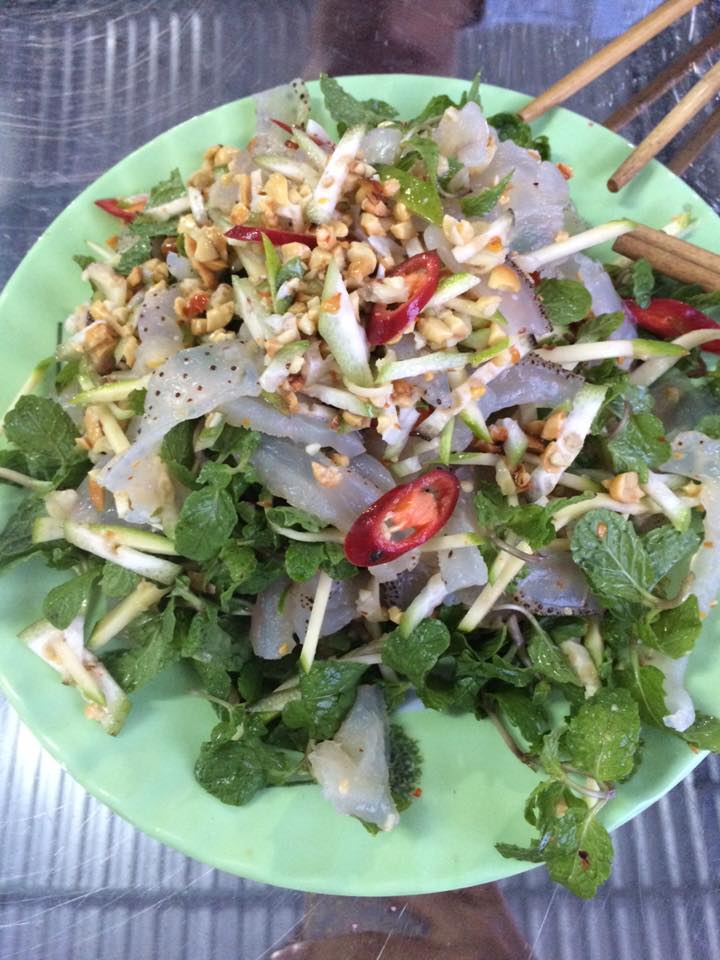 The restaurant always commits to the good quality of fresh materials. In addition, modern space and professional staff make it a top place to organize a party or meeting.
Address: 17 Huynh Thuc Khang St, Danang.
Open hour: 5pm – 22pm
Price: 100 – 550 thousand VND.
6. Ba Tam seafood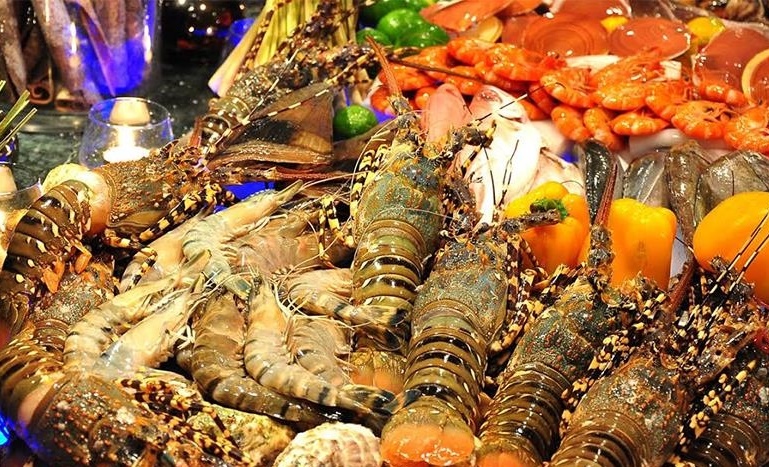 Situated at in the city center, Ba tam seafood provides tourists with delicious dishes such as soused squid in beer serving at table, fried snail with chilli& citronella, raw fish and vegetables, and so on. This restaurant is much loved and valued by local people and tourists.
Address: 103 Nui Thanh St, Danang.
Open hour: 3pm – 11pm.
Price: 80 – 160 thousand VND.
7. Anh Ty seafood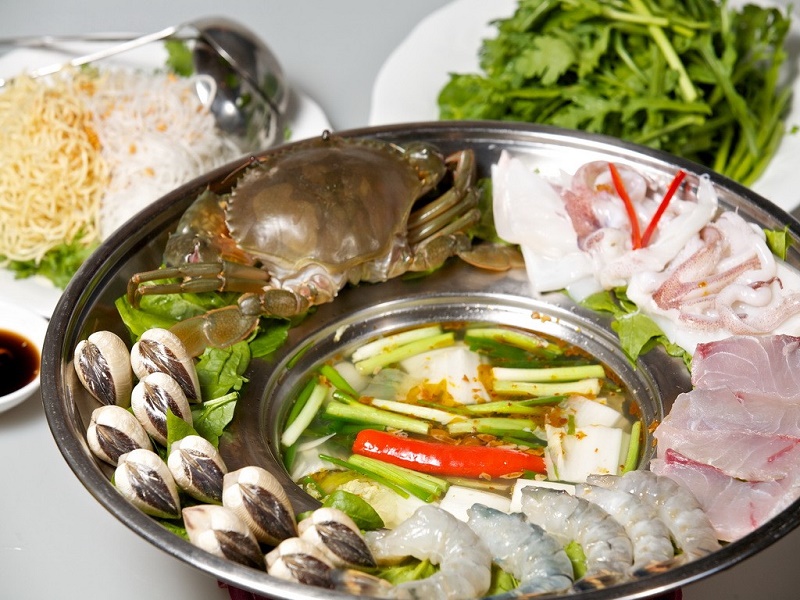 After a long day with a lot of entertaining activities, let's come to this restaurant and enjoy all kinds of seafood to feel the characteristics of this city. Fresh seafood and tasty cooking would definitely make you want to come back.
Address: junction of Hoang Sa St and Le Duc Tho St, Danang.
Open hour: 9am – 10:30pm
Price: 40 – 150 thousand VND.
8. Tho Y restaurant
Tho Y restaurant is the first choice for travelers coming to Danang. Many of them say that they like the unique dishes and attentive service here best.
Address: junction of Truong Dinh St and Hoang Sa St, Danang.
Open hour: 10am-10pm
Price: 70-275 thousand VND.
9. My Hanh seafood
Different from the restaurants mentioned above, My Hanh seafood focuses on not only the quality of dishes but also luxurious dining space. Therefore, it's a good idea to have business meetings organized here
Address: 28 Vo Nguyen Giap St, Danang.
Open hour: 9am-10pm
Price: 150-450 thousand VND.
10. Ba Thoi Seafood
Speaking of the best seafood restaurants in Danang, tourists would think of Ba Thoi restaurant first. Ba Thoi restaurant offers different kinds of seafood including Thailand style hot pot, steamed crab, grilled oyster, hot sour fish soup, and so on Speaking of the best seafood with good quality. But the most famous dish here is still crab with tamarind. In addition, airy atmosphere, as well as enthusiastic staff, also contributes to the satisfaction of tourists.
Address: 96-98-100 Le Dinh Duong St, Danang.
Open hour: 10am-10pm.
Price: 50-400 thousand VND
Danang – the biggest city in central Vietnam- is a popular stopover for tourists thanks to its closeness to other heritage cities such as Hue, Hoi An, My Son sanctuary etc. However, the city itself possesses many great things to do for tourists to experience. It is definitely a great idea to include Danang into your travel itinerary to the central part of Vietnam. If you are looking for the best things to do in Da Nang, then look no further than this article: Top 24 Things to do in Da Nang.
Don't miss our Da Nang Home Cooking class: 39 USD/ 1 pax. Money back guarantee
Visiting Da nang without food tour is not a great idea. Our Walking food tour in Da Nang is one of wonderful things to do. You will discover a lot of delicious local food and local life with friendly local guide. We offer a reasonable price for this tour. Let's join us.