Custom Transfer Da Nang – Hue- Hoi An 12 hours
No fixed-schedule! Plan the schedule and destinations the way you want to travel. Visit the top attractions in Da Nang/ Hue/ Hoi An while traveling in comfort: see famous Golden Bridge, Hue Imperial city, Hoi An heritage site, My Son Sanctuary and stop off for some world-famous Vietnamese food. Get the chance to choose where you want to go and when, and take your time exploring. Customize your own journey through three of Vietnam's beautiful cities.
You will have the option to go for 8 hours or 12 hours of private car hire. Enjoy a comfortable and relaxing Private Custom Car charter with us. Whichever package you choose, your driver will be professional, polite, and punctual. 
You will be picked up from the hotel and will be taken to various destinations Da Nang/ Hue/ Hoi An city. Private Custom Transfer is perfect for larger groups, especially for families, because it lets you see more in a day with great ease. Plan your own itinerary and let your driver find the shortest route to get there. Freedom!
These are sample itineraries, you can customize your own journey as you see fit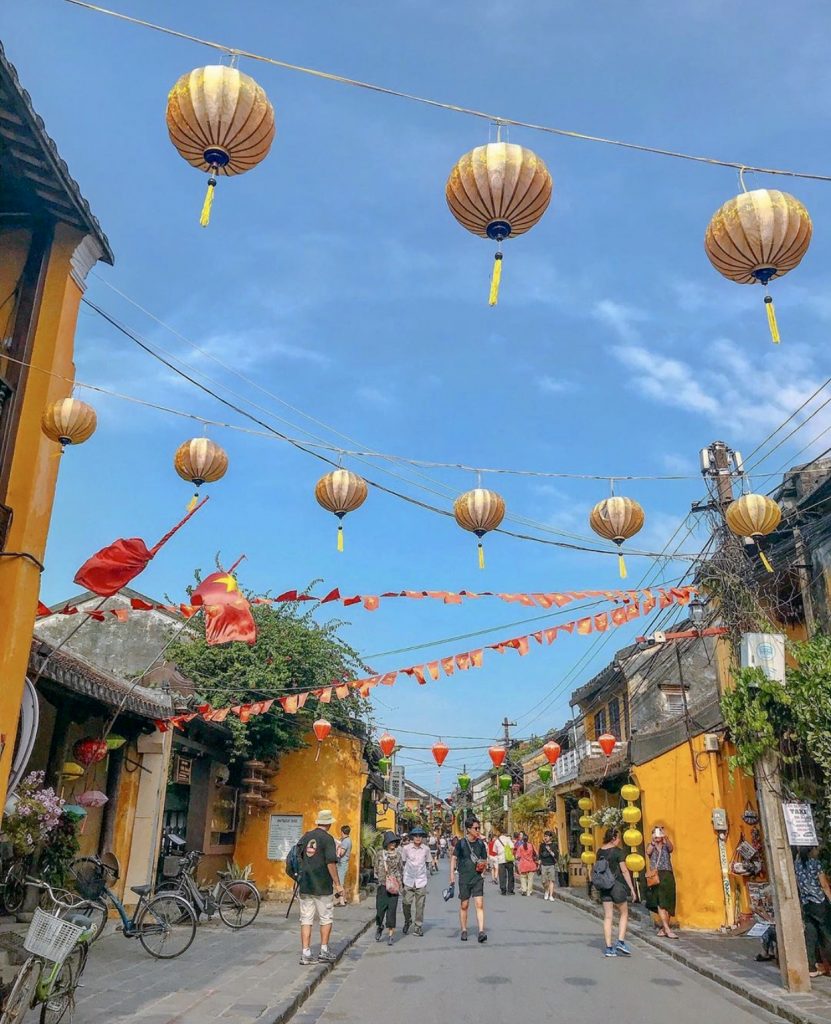 Day 1: Da Nang and Hoi An city tour (12 hours) 
Cham Museum

Dragon Bridge, Love Bridge 

Linh Ung Pagoda 

My Khe Beach 

Lotte Mart
Day 2: Hue city tour (12 hours)
Hai Van Pass

Lang Co beach 

Khai Dinh Tomb 

Tu Duc Tomb 

Citadel city 

Thien Mu pagoda 

Day 3: Golden Bridge/ Ba na hill (12 hours) 
Golden Bridge

Han market 

Pink Church 

Spa 
Day 4: My Son Sanctuary and Hoi An old town (12 hours) 
Marble Mountain 

My Son sanctuary

Hoi An Old Town
Please discuss your planned itinerary with local operators before using service via (Email/kakao/ WhatsApp/ WeChat).  They will arrange the best plan for you to save your time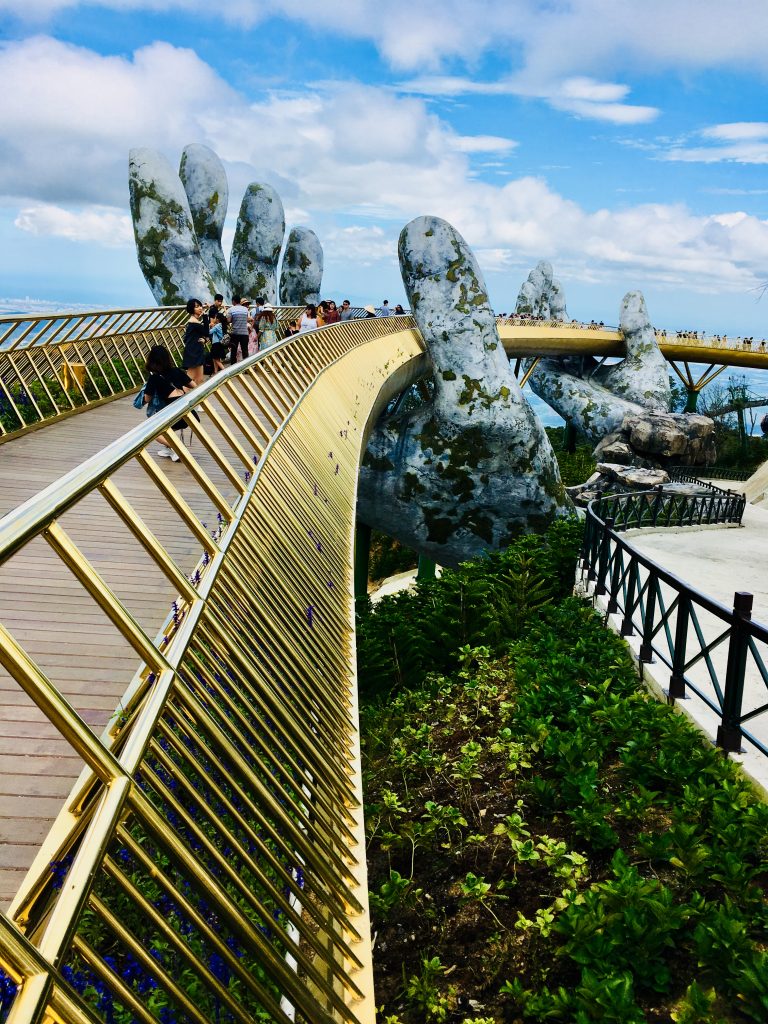 Important Information 
The driver can speak basic English only. Please opt for a guide if you require someone who understands and speaks a higher standard of English

You can discuss your itinerary with our customer support team (24/24). Google Translate app is helpful 

If you book a guide, the guide will be counted as a passenger and occupy a seat.

service time will be counted since pick up time. Please arrive at your hotel lobby at least 5 minutes before your scheduled pick up time

This car charter service is strictly no longer than 13 hours a day, before midnight. Drivers cannot work more than 13 hours a day

One child seat can be provided for free. Additional child seats are available for 150,000 VND per seat and per day. They are subject to availability

The driver will wait at the designated pick up location for a maximum time of 1 hour. If you are late for longer than that, please contact our customer support service 

Pick up is NOT available at Tien Sa Port/ Chan May Port 

Please provide full name and Year of birth of all passengers for insurance purpose
Inclusive Of:
12 hours car charter 

Experienced driver

Air conditioned vehicle

Fuel costs.

Child seat on request (you can specify special requests at check out).

Insurance 

Service is only available Da Nang/ Hoi An/ Hue 
Exclusive Of: 
Meals and beverages

All entrance fees to any attractions 

Electric van inside the Hue Citadel 

Meals and beverages 

Tour guide 

Tips

Pick up at Tien Sa Port/ Chan May Port 
Vehicle Options:
4 seater Car: 3 passengers + 3 pieces of standard luggage.

7 seater Car:  4 passengers + 4 pieces of standard luggage.

16 seater car: 10 passengers + 5 pieces of standard luggage.

Standard luggage size is 24″". Luggage over 28″ will be considered 2 pieces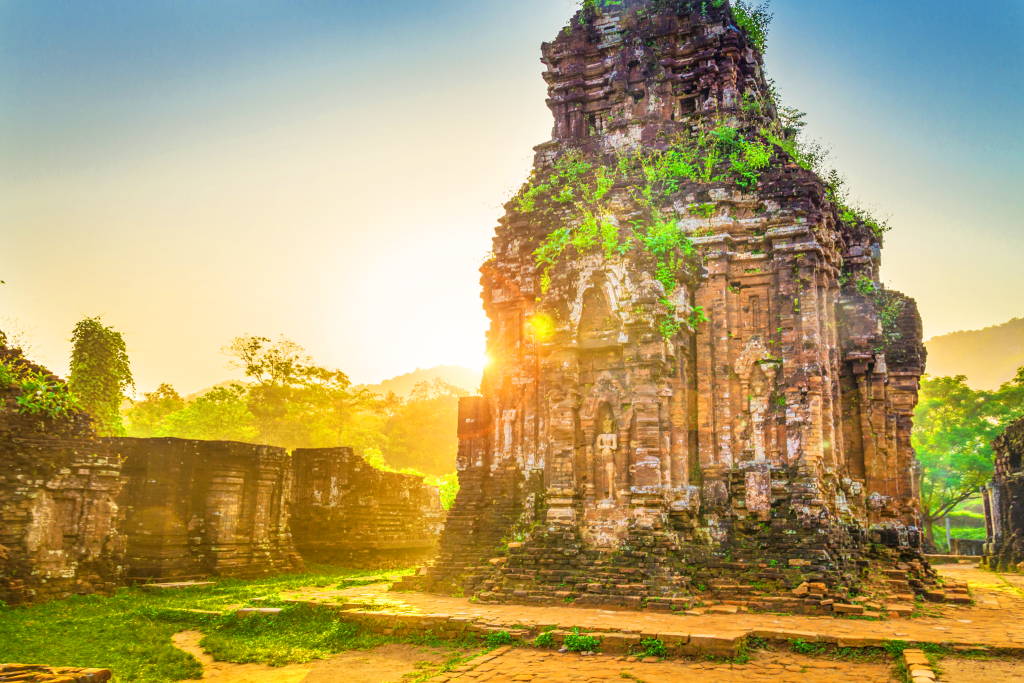 Surcharge: 
Overtime: (paid directly to the driver)
VND 100,,000 for every 30 minutes (3-5 seater vehicle)

VND 200,000 for every 30 minutes (12-seater vehicle)
Pick up outside of Da Nang center  
There will be a surcharge (one way) of VND350,000 for the 3-seater vehicle, VND400,000 for the 5-seater vehicle, and VND500,000 for the 12-seater vehicle if you are staying at the InterContinental Danang Sun Peninsula Resort and Son Tra Resort

There will be a surcharge (one way) of VND550,000 for the 3-seater vehicle, VND650,000 for the 5-seater vehicle, and VND900,000 for the 12-seater vehicle if you are staying at Mercure Da Nang Bana Hills and Ba Na Hills Mountain Hotel Da Nang

There will be a surcharge (one way) of VND100,000 for the 3-seater vehicle, VND150,000 for the 5-seater vehicle, and VND200,000 for the 12-seater vehicle if you are staying at Da Nang International Airport (DAD)
Pick up outside of Hoi An center  
There will be a surcharge (one way) of VND250,000 for the 3-seater vehicle, VND300,000 for the 5-seater vehicle, and VND400,000 for the 12-seater vehicle if you are staying at Vinpearl Resort & Golf Nam Hoi An
Pick up outside of Hue center  
There will be a surcharge (one way) of VND100,000 for the 3-seater vehicle, VND150,000 for the 5-seater vehicle, and VND200,000 for the 12-seater vehicle if you are staying at Phu Bai International Airport (HUI)

A surcharge of VND300,000 (one way per 3-5 car seats) and VND450,000 (one way per 12 car seats) will apply for travels at Mandara Hue Beach Resort

A surcharge of VND500,000 (one way per 3-5 car seats) and VND600,000 (one way per 12 car seats) will apply for travels at Thanh Tan Hot Springs Resorts and Alba Wellness Valley

A surcharge of VND350,000 (one way per 3-5 car seats) and VND500,000 (one way per 12 car seats) will apply for travels at Villa Louise Beach & Spa

There will be a surcharge (one way) of VND650,000 for the 3-seater vehicle, VND750,000 for the 5-seater vehicle, and VND900,000 for the 12-seater vehicle if you are staying at Angsana Lang Co and Laguna Golf Lang Co

There will be a surcharge (one way) of VND800,000 for the 3-seater vehicle, VND950,000 for the 5-seater vehicle, and VND1,100,000 for the 12-seater vehicle if you are staying at Banyan Tree Lang Co
Depart from Da Nang/ Hoi An city

 

4 seat car 
7 seat car 
16 seat car 

8 hours 

70 USD 

80 USD 

100 USD 

12 hours 

85 USD 

95 USD 

115 USD 

Depart from Hue city

 

4 seat car 
7 seat car 
16 seat car 

8 hours 

90 USD

105 USD 

125 USD 

12 hours 

105 USD 

125 USD 

140 USD