Charming Show Da Nang
Charming Show Da Nang will lead you to know about Vietnamese culture, history and local custom. All performers "live"the performance. If you want to see some of the Vietnamese beautiful dance cultures, this is the place to see it. Even you don't care for dance shows, you will find Charming Show Da Nang very engaging. The costumes are carefully designed creating a mosaic of colors and leaving the audience in euphoria sealing that Vietnam has a unique artistic approach to beauty. A 70-minute-performance starts at 4.30 pm and 7.30 pm every day will be your best night in Da Nang. Book with us, pick up is included.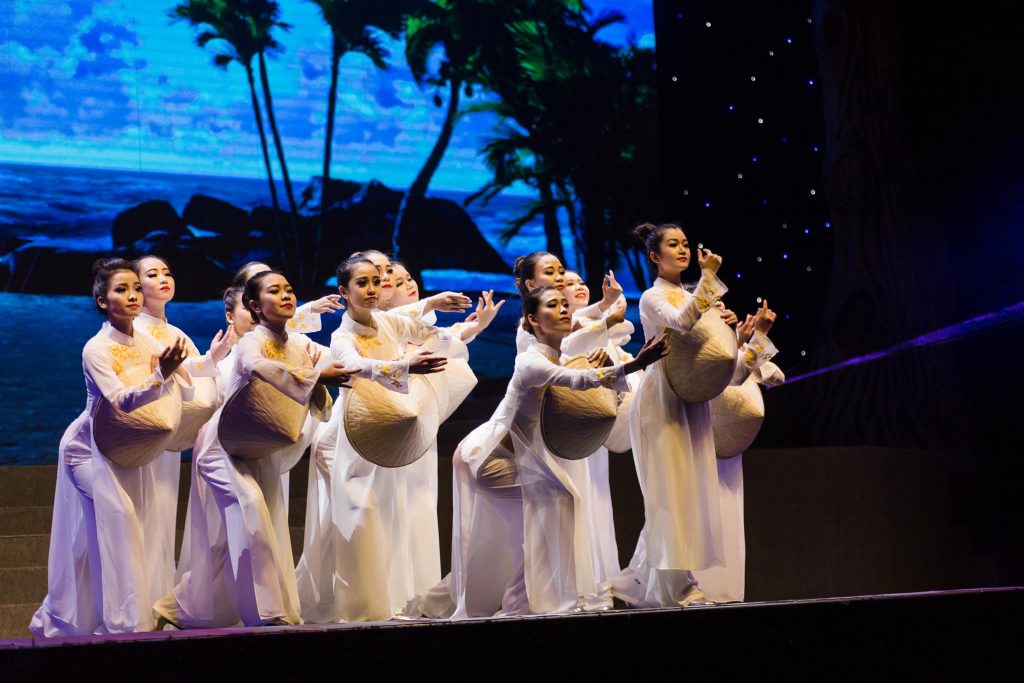 Why book Charming Da Nang Show with Da Nang Home Cooking Class?
You don't need to queue for tickets

You have more time to take photos with the artists before the show

Our price is cheaper (original price: 35 usd/ 1 ticket)
Important Info
Showtime: 4.30 PM and 7.30 PM (daily)

Duration: 70 minutes

Meet up time: 4.00 PM and 7.00 PM.

Collect tickets

from counter:

at Culture House of Labor Da Nang – Nhà văn hóa Lao động Đà Nẵng  (2 Cách Mạng Tháng Tám, Hải Châu, Đà Nẵng, Vietnam)

Child > 1.1m: pay same adult.

Cancellation: 12 hours in advance: full refund

If anything changes last minute, please call our customer service +84 976 128 977.
Things to Note:
You can show your name to ticket officers and collect your physical tickets (with seat number)
Program of the Charming Da Nang show 
Opening
Dance: "Mysterious Champa"
Song: Giac mo trua
Dance and traditional instrument performance: Tay Nguyen Dance
Traditional instrument performance (Dan Bau)
Dance: "Charming shadows"
Song: Tinh yeu tren thanh pho bien (Love in the beach city)
Dance: "Happy moments"
Dance: "Lotus"
Song: "Charming Danang"
Dance:"Spring Dance Festival"